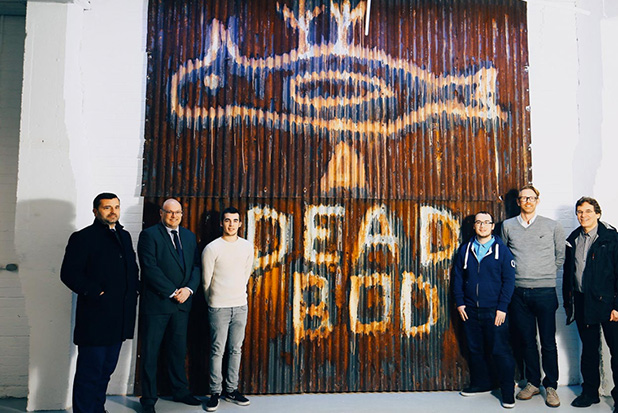 Humber Street Gallery is a new contemporary art space being opened as part of the Hull UK City of Culture programme. Located in Hull's Fruit Market cultural quarter, the three storey gallery in a former fruit and vegetable warehouse will present a range of contemporary visual art, design, film, photography and craft throughout 2017, with a café and rooftop bar for visitors.
Opening with two exhibitions focused on the work of the radical arts collective COUM Transmissions, who came to prominence in Hull in the late 1960s, and internationally renowned British artist Sarah Lucas, Humber Street Gallery helps cement Hull's status as a significant cultural destination, for visual arts in particular. It follows national acclaim for the Ferens Art Gallery, which recently reopened following its £5.2m refurbishment by Hull City Council, and the Brynmor Jones Library, which has also been refurbished by the University of Hull, enabling it to bring major exhibitions to the city.
In addition to the gallery art across its three floors, Humber Street Gallery will also house a café and a rooftop bar offering views across the city. The café is due to open alongside the gallery this Friday at 10am. It will be open daily.
A key feature in the café will be the installation of Dead Bod, the much-loved graffiti featuring a dead bird, which was painted on the side of a corrugated iron shed at Alexandra Dock in the 1960s by Captain Len 'Pongo' Rood and Chief Engineer Gordon Mason. Dead Bod became a local landmark, symbolising Hull's fishing heritage, and a campaign was launched to save it after Hull 2017 Major Partner Associated British Ports (ABP) removed the sheds as part of the development of the site for Siemens, also a Major Partner.
Source: Dead Bod to be on public display at Humber Street Gallery – Humber Street Gallery
Related articles across the web