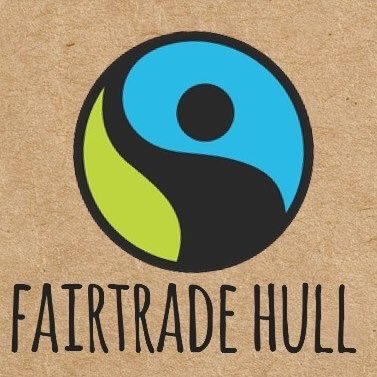 Hull is proud to be a Fairtrade City, and Fairtrade Fortnight is almost here – how can you get involved and show your support for Fairtade?
Fairtrade fortnight is a chance for you or your organisation to show that Hull supports Fairtrade. You can do this by doing something as simple as making sure your tea and coffee etc is Fairtrade even just for the fortnight, or by giving your meetings, team meetings, events, lunch clubs etc a Fairtrade theme. If you need ideas, have a look on the Fairtrade Foundation website via the link below.
http://shop.fairtrade.org.uk/fairtrade-fortnight-2017
To find out more about what others are doing locally, including the invitation to hold a 'Mega Brew' during Fairtrade Fortnight please see the link below.
https://searchhull.net/fairtrade/   or visit the Facebook page at https://www.facebook.com/fairtradehull/
If you are planning to do anything for Fairtrade Fortnight please post details on the Facebook page, send details to the website or tweet using the #fairtradehull (or all three!)
We are also compiling an emailing list of Fairtrade 'supporters' so if you would like to be included, to receive occasional updates and news, or if you have any queries please get in touch.
Sharon (on behalf of the Fairtrade Hull Partnership Group)
Sharon Clay
Partnership Development and Engagement Lead
Telephone:  + 00 44 (0)  1482  613281
Mobile: 07872 416003
Email: sharon.clay@hullcc.gov.uk